responsibility and self-discipline"
In this educational stage, when pupils begin to demand a greater degree of freedom and autonomy from adults, it is also essential to educate them in their sense of responsibility and self-discipline. Developing a critical capacity with respect to their own actions is fundamental for responsible freedom. This justifies the importance of values education, service learning and emotional intelligence at this stage. These aspects are developed through the school's own programs and projects and are part of its normal curriculum.
At the academic level, we emphasize the need to consolidate and improve the foundation acquired during primary school, relying on interdisciplinarity and cross-subject knowledge, cooperative work, project-based work, problem- and challenge-based learning; communication and information technologies through tablets and proprietary platforms, and scientific curiosity and experimentation.
At the academic level, we stress the need to consolidate and improve the knowledge and skills acquired during Primary Education, while at the same time maintaining an innovative and differential methodological model. This relies on interdisciplinarity, transversality, bilingualism, cooperative work, project-based work, learning based on problems and challenges, communication and information technologies, the use of tablets and proprietary platforms, and scientific curiosity and experimentation.
United Nations Model promoted by the National Network of Schools Associated with UNESCO. . This project seeks to foster among pupils an education in and for dialogue, promoting values such as cooperation and the achievement of agreements through debate.
European Parliament Ambassador Schools Project
The objective of this project is to bring pupils closer to the legislative and political work of the institution that represents them in the EU.
Studies Monitoring Project
Regardless of the fact that we promote group and cooperative learning, we must also set aside time for the creation of habits related to individual study and personal effort. To this end, we will use directed study, taking into account the following considerations: helping pupils initially approach the work, giving them the necessary instructions; creating a welcoming and focused atmosphere in the classroom; supervising the work done, resolving doubts or reorienting the work when necessary, but without giving ready-made solutions; transmitting habits and effective ways of working (consulting the dictionary, underlining, outlines, summaries, study methods, planning daily work, etc.).
10th grade + COMPANY project
This project seeks to bring the educational system and the world of work closer together through educational internships in companies and institutions. This, in turn, makes young people better prepared to make decisions about their academic and professional future, motivating them and providing them with the necessary skills.
RESPONSIBLE EDUCATION project
Program developed in collaboration with the Ministry of Education, Culture and Sports of the Government of Cantabria which encourages the physical, emotional, intellectual and social growth of individuals, promotes communication and improves coexistence in schools by working with teachers, pupils and families. The program helps children:
Learn about themselves and gain confidence.
Understand others.
Recognize and express emotions and ideas.
Develop self-control.
Learn to make responsible decisions.
Value and care for their health.
EUROPEAN ERASMUS + project
A global project based on the need to provide students with training that helps them develop personally and professionally in the future. This requires a combination of scientific rigour and flexibility that takes into account the great physical, maturational and psychological changes that students undergo at this age, increasing the intrinsic complexity of the stage.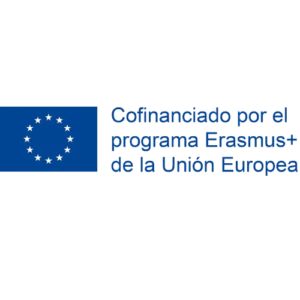 Three programmes are conducted in parallel:
Emotional Development (SEAL).
Academic and Professional Orientation (APOP).
Service-learning.
Academic enrichment and entrepreneurship project: AA
This project is aimed at secondary-school pupils classified as having high abilities.
Bilingualism and internationalization projects
Informative meetings about the different proposals offered by HBS, so that our pupils can study abroad for a term or an academic year thanks to the collaboration agreements signed with a selection of schools in the USA, Canada, Ireland and the United Kingdom. The objective of these stays is to provide them with experiences that allow them to mature personally, learn about other cultures and educational systems and improve their English language proficiency.
Dual baccalaureate: the dual diploma baccalaureate program provides the opportunity to obtain two degrees simultaneously: the baccalaureate from the pupil's home country and the U.S. baccalaureate. Our pupils enrolled in this study in two schools at the same time: on site at the school and virtually at an American school.
HBS Exchange & Magellan International School (Austin): pupils in the first year of secondary education participate in this exchange program organized by the school for three weeks.
Methodological project and learning styles
Humanitas pupils develop different learning methods: project-based learning (PBL), flipped classroom, team learning (with collaborative and cooperative work techniques), mobile learning, experimental learning, challenge-based learning, gamification, and so on. This helps pupils develop their key competencies, taking into account the individualization and contextualization of the pupils.
Humanitas pupils are immersed in a "one-to-one" program where each pupil has their own device, so they can work in and out of the classroom. In addition, they have a "CANVAS" content platform where all teaching resources are collected. This learning platform is an important tool to complement the face-to-face education of our pupils.
Our technological model perfectly complies with one of the five focuses of the LOMLOE Education Act, namely "to give a central role to the development of digital competence." The emphasis is on integrating technology from a global understanding because of its social impact, its ethical implications and, in general, its importance in the new reality. The objective is to "modernize" and "broaden" the approach to digital competence, as established by the "European recommendations."
Discover our educational project from the hand of our teaching staff.