The school offers this service including a balanced and healthy diet.
We have our own kitchen and in-house professionals.
Expert nutritionists assist while creating our menus, which are evaluated by the canteen service of the Health Council of CAM.
Suppliers are meticulously selected and asked to provide the highest quality products.
Our menus are healthy and balanced.
The entire activity complies with all hygienic and sanitary regulations under the HACCP self-control system. It is audited monthly by external food safety companies and also inspected by the health authorities.

The teachers look after their students at all times.

The teachers look after their students at all times. The staff is attentive to the normal development of meal shifts and to the provision of a quality service, while taking care that the table manners are appropriate, since they are part of the education of our students.
Different menus for people with food allergies supported by a medical statement are provided.
Dinner menus are available for a complete daily diet.
Afternoon snacks are provided to students up to 5 years of age.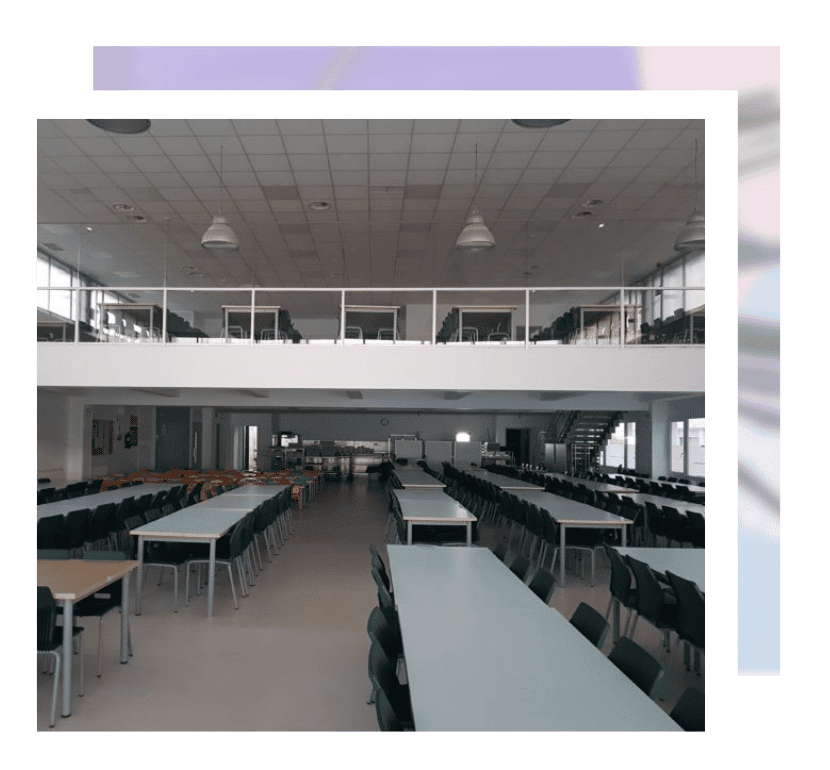 Discover our educational project from the hand of our teaching staff.